Movers Moving Software
Exclusive Professional Software for Managing A Moving Company
The only moving software that makes your business successful and efficient
Professional Move – a software for managing moving companies that coordinates all activities and actions of the business in one place
Cloud based – you can work from anywhere in the world and anytime 24/7 all you need is just an internet access
Move your company to future
Managing a moving company efficiently with simplicity and ease
What previously required a labor force and wasted time today can be done in less than a minute
Large or small moving company – minimum money investment maximum financial return. No need to install any program nor prior software knowledge or invest money and time in learning new employees, within a day and you start to love what puts your company at the forefront of technology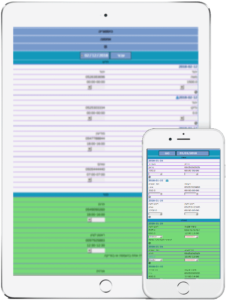 Smart solutions for smart moving companies
The system's capabilities not only allow you to work continuously and without the need for paperwork nor office sheets to search for your customers. Saving time – the ability of one person to manage company work flow both with the teams in field and to provide a telephone response to customers simultaneously
Your customers don't speak English? It's not so bad, the system has a built-in translation exactly for these customers, and also for the porters' teams, so you're always one step ahead of everyone – at the forefront of technology
Brief software capabilities to manage a moving company
Statistics in a nutshell
Companies that already have started working with the software
improving their customer relationship and service in numbers
while increasing the company's profits and productivity
To be a leading moving company without crazy investments
Great software at the price of a small move
Creating returning customers audience and stay connected
The ability to manage a whole truck fleets using single employee
Making huge savings in monthly expenses
Do you want to start working with the system and improve your company's output, but have some basic questions?
Easier than Lego!
Assemble system components that are exactly fits your company needs
Add modules like; storage or field agents, as services your company offers
Take under control your business – your peace of mind
As the owner of a moving company using the software to manage your moving company you can fully control everything that is happening in the company from the level of system users to customer level, company analysis, daily and annual reports, and many more up to the 'last penny'. Make your moving company organized and profitable the way you did not even know that could be done so easily, put your business in your hands!
Contact us
If you still have questions contact us now
We will be happy to assist you in any matter